Bite-sized Learning: Crowdfunding for businesses and start-ups
Start Date
Friday, May 17, 2019 - 09:30
End Date
Friday, May 17, 2019 - 11:30

Bite-sized Learning: Crowdfunding for businesses and start-ups
Are you looking to raise funds for your business through crowdfunding but not sure where to start or what a successful campaign looks like?
Crowdfunding is creating social, economical and community-led impacts across the UK, not only allowing communities and organisations to raise funds, but also raising awareness and support to help make great ideas happen.
This session, run by Crowdfunder, will outline rewards-based crowdfunding – what it is, how you can use it to raise funds and grow your network, and the tips and tricks to creating a successful campaign for your business or start-up.
Where? NatWest Entrepreneur Accelerator, 149 Preston Road, Brighton, BN1 6AF
When? Friday 17 May, 09:30 – 11:30
Who for? Small businesses or start-ups wishing to find out how to raise funds or grow their networks through crowdfunding.
Who by? Jason Nuttall, Crowdfunder. Jason has spent several years securing grants and contracts for charities and social enterprises, and at Crowdfunder now develops partnerships with match funders. Crowdfunder's mission is to tackle society's challenges by making ideas happen, and is the UK's #1 community crowdfunding platform, having raised over £58million for projects across the UK.
We'll also hear from two businesses about their own crowdfunding experience:
Mike Dicks- Mike is an illustrator and author who has crowdfunded with us a number of times for The Brexit, Trumpton
Mike Thomson- Mike is one of the founders of Loud Shirt Brewery who recently crowdfunded over £5000 to turn their brewery into a music venue.
What this Bite-sized will cover:



Different types of crowdfunding




An in-depth look at rewards-based crowdfunding




How crowdfunding can help build your network




How to run a successful crowdfunding campaign




Match funding available through programmes



During the session, you'll work on developing your story, mapping your network and identifying great rewards.
You'll leave the workshop with a clearer understanding of rewards-based crowdfunding and the techniques you can use to run a successful crowdfunding campaign.
Book now and take the first step towards your crowdfunding project
Thank you to our event partners: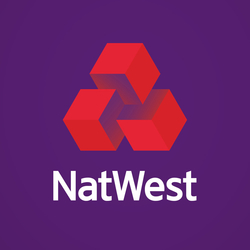 Cancellation policy: Places are limited and events usually oversubscribed. Please give 2 working days' notice via email or you must pay for your place in full.
Our trainers are sharing their experience skills and advice generously. If you are a direct competitor you may not be able to attend. Please get in touch before booking.
If you have never been a member of Brighton Chamber you are welcome to book and come to two events (just one breakfast) as a non-member. After this, you will need to join the Chamber to enjoy the benefits of membership.