Bite-sized learning: Understanding your customer's journey
Start Date
Wednesday, August 6, 2014 - 09:30
End Date
Wednesday, August 6, 2014 - 11:30

Bite-sized Learning: Understanding Your Customer's Journey
Rob Da Costa is a business coach with 25 years real-world business experience. In this workshop, he shows creative /service-based businesses how to win new customers and keep on growing.
To grow your business, you need to turn contacts into customers. This workshop will show you how to really understand and engage with those contacts, and guide them on their journey to becoming your customers.
It's tempting to assume that contacts will become customers without you needing to do very much. Once they know you and your business, of course they'll want to buy your product...won't they?
Sometimes they will...but most often, they won't. If you're serious about business growth, you need to do more than wait for customers.
This super-practical, interactive session will show you how to create the compelling marketing messages that will get your audience interested in what you have to offer
You'll find out what you need to take them on a journey from contacts to hot prospects to repeat customers. And you'll see how to map those journeys across your sales cycle, so you can keep on creating them.  You'll leave with a practical plan that you can immediately start using in your business.
Rob Da Costa has spent 25 years doing exactly this, for both his own, and other creative and service-based businesses. Book your place now to benefit from all that experience. You'll become expert in that most vital of all business skills: winning customers.
 "I found Rob Da Costa to be an excellent coach. Applying everything I'd learnt at his workshop, I immediately won new clients on new terms.  His background in marketing was invaluable. He identified with the challenges I faced and encouraged me to re-evaluate my business so that I found my true niche."
- Imogen Mergler, SmallFish Marketing

Venue: The BrightonandHoveJobs.com County Ground, Eaton Road, Hove BN3 3AN

Bite-sized learning sponsored by Sussex County Cricket Club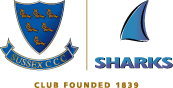 Copy by