Branding and communication for social enterprises - Ride the Wave
Start Date
Thursday, March 19, 2015 - 09:30
End Date
Thursday, March 19, 2015 - 11:30

Branding and communication for social enterprises
DATE: Thursday 19th March 2015, 9.30am-11.30am
VENUE: Sussex Cricket Ground
Your brand is the way you communicate. A strong brand means more customers, more funding and more interest and support from your community.
In this workshop, you'll learn how to build that strong brand. A great logo is a great start. Get it right, and you'll have a visual representation of your business that attracts attention, shows what you stand for and what you offer.
But your brand is much more than just your logo, or your website design. It's also the conversations you have online. Join this workshop, and you'll learn how to have the conversations that will develop your brand so you stand out. The session will work for you whether you have an established brand that you want do more with, or you're just starting out.
The workshop will include:



Case studies and conversations about your business and your brand.




How to create a brand identity that gets you noticed




How to identify what is important about what you do, and why




How to target the people who could benefit most from what you have to offer




Why getting branding right can mean more funding, as well as more clients



Session Host:
Aimée Davies is a graphic designer and marketing consultant. She started her career in product development before specialising in marketing communications and diversifying into graphic design. With 12 years of commercial experience, she works as a freelancer specialising in logo design and brand identities. She also provides marketing consultancy and design support for solo-entrepreneurs and start-ups.
Case Study:
Engage & Create is a social enterprise dedicated to improving the well being of people with dementia. Rachel Mortimer, Founder of Engage and Create, is a professional artist and has worked as a carer. She will be talking about her early lightbulb moment and how she turned her idea into the successful brand that it is today.
Thank you to our partners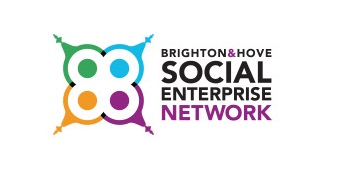 ABOUT RIDE THE WAVE 2014

Ride the Wave is back for a fourth series of practical business support. The programme is led by Brighton and Hove City Council, and designed and delivered by Brighton and Hove Chamber of Commerce.

Training, workshops, meet-ups and mentoring are all free or nearly free, and run between November 2014 and March 2015. All businesses can benefit from Ride the Wave's varied programme, designed to inspire innovation and build growth.

For full programme line up http://www.businessinbrighton.org.uk/ridethewave

For more information or to join the Ride the Wave mailing list email us at ridethewave@businessinbrighton.org.uk

Call us on 01273 719097