Chamber AGM and Networking Supper 2019 (members only)
Start Date
Wednesday, June 19, 2019 - 17:30
End Date
Wednesday, June 19, 2019 - 19:15

Chamber AGM and Networking Supper (members only)
Join us for a networking supper and this year's AGM at Malmaison on Wednesday 19 June.
Kicking off at 5:30pm, the AGM itself will be a short and sweet presentation covering all that Brighton Chamber has achieved over the past year, plus a brief preview of plans for the next 12 months.
Members will be asked to vote to approve the accounts and to elect or re-elect any board members standing. 
Networking will follow from 6pm - 7:15pm, for catching up with friends and associates – old and new – over supper and a glass of wine on the terrace at Malmaison.
We look forward to seeing you there.
*Cancellation policy: Places are limited and events usually oversubscribed. Please give 2 working days' notice via email or you must pay for your place in full.
Thanks to our event sponsor: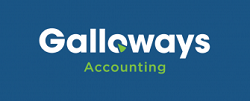 Trusted advisors delivering proactive solutions for all of your business and personal finance needs. In the cloud, harnessing the latest technology to provide real-time insight into your business.
Better data. Better analysis. Better decisions. Better business. Better life.
Contact now for a bookkeeping health check.
Photo by Maria Scard