Chamber Breakfast February 2019
Start Date
Friday, February 22, 2019 - 07:45
End Date
Friday, February 22, 2019 - 09:30

The 'Stick to your guns' Breakfast
As a schoolboy, Jon Orrell was never going to win any "best pupil" prizes. It was the 1960s and after swinging out of the school gates with few qualifications, he initially worked as a labourer on a building site.  He was later employed on North Sea Oil Platforms, and then security installations in Saudi Arabia.
After coming back to the UK and, belatedly, going to university, he set up HOP Consulting in Hove back in 1985.
Today, HOP,  a Structural, Civil and Marine Engineering consultancy, is thriving. It employs 65 staff and its list of projects includes the Amex Stadium, the i360, Northbrook College and the refurbishment of Hastings Library. But the company has spread its wings and made its mark outside Sussex and outside the UK as well.
Jon now has a shelf groaning with awards to make up for the lack of schoolboy success. HOP won Business of the Year and the Professional Services Award at the Brighton and Hove Business Awards in 2017, and has other industry prizes, too.
Jon says he has achieved all this by sticking to the same principles for both work and life since his labouring days. But there must be more to it than that – mustn't there? Come to our February breakfast to find out.
Thank you to our event sponsor: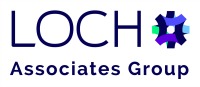 Loch Associates Group are experts in developing solutions to help organisations manage and look after their people.  We provide a unique combination of employment law, HR, Health & Safety, Wellbeing and mediation to ensure clients have access to a range of services from a single trusted partner.  
Copy: The Sentence Works
Design: FDM Design
Cancellation policy: Places are limited and events usually oversubscribed. Please give 2 working days' notice via email or you must pay for your place in full.
If you have never been a member of Brighton Chamber you are welcome to book and come to two events (just one breakfast) as a non-member. After this, you will need to join the Chamber to enjoy the benefits of membership.