Chamber Breakfast January 2019
Start Date
Friday, January 25, 2019 - 07:45
End Date
Friday, January 25, 2019 - 09:30

The 'Back in time' Breakfast
A chance finding in the attic changed Zack Pinsent's life and inspired his business.
Zack was just 14 when, as his family packed up to move house, he discovered his great grandfather's 1920s three piece suit in the loft. Fascinated, he began to find out more about the fashion of the past and was so inspired by it that he started to dress in late Victorian-style.
So it was a natural step, to start making his own. Invited to a Regency Ball, he looked in despair at his not-quite-the-right-period Victorian wardrobe and decided there was nothing for it but to make his own outfit. 
Today, Zack now runs his own bespoke period tailoring business, crafting clothing from 1660s-1940s using historical materials and methods. His creations have also appeared on BBC1's My Friend Jane, a documentary about Jane Austen fans.
So grab your top hat and come join us at our first breakfast of 2019, as we mark the new year and celebrate the past.
Tickets are on sale from Friday 14 December.
Thank you to our event sponsor: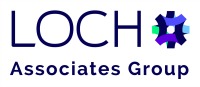 Loch Associates Group are experts in developing solutions to help organisations manage and look after their people.  We provide a unique combination of employment law, HR, Health & Safety, Wellbeing and mediation to ensure clients have access to a range of services from a single trusted partner.  
Design: FDM Design  Copy: The Sentence Works
Cancellation policy: Places are limited and events usually oversubscribed. Please give 2 working days' notice via email or you must pay for your place in full.
If you have never been a member of Brighton Chamber you are welcome to book and come to two events (just one breakfast) as a non-member. After this, you will need to join the Chamber to enjoy the benefits of membership.