Chamber Breakfast March 2019
Start Date
Friday, March 22, 2019 - 07:45
End Date
Friday, March 22, 2019 - 09:30

The 'Double-decker' Breakfast
Public transport is the beating heart of a city – if it doesn't work efficiently, the whole place can grind to a halt. Brightonians are certainly keen on theirs and they take more bus journeys per head of population than any city outside London. Brighton's cheerful buses, recently lauded for cutting carbon emissions significantly, reflect the vibrant nature of the city they serve.
The man behind the wheel is Martin Harris, who's MD of both Brighton & Hove Buses and Metrobus. His passions include investing in new technologies, improving the customer experience and finding new ways to add social value.
At our March breakfast, Martin will be talking about his business journey, the highs and lows and the future for the bus company. So put the brakes on anything else you might have planned for that day and get here any way you can.
Thank you to our event sponsor: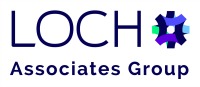 Loch Associates Group are experts in developing solutions to help organisations manage and look after their people.  We provide a unique combination of employment law, HR, Health & Safety, Wellbeing and mediation to ensure clients have access to a range of services from a single trusted partner.  
Copy: The Sentence Works
Design: FDM Design
Cancellation policy: Places are limited and events usually oversubscribed. Please give 2 working days' notice via email or you must pay for your place in full.
If you have never been a member of Brighton Chamber you are welcome to book and come to two events (just one breakfast) as a non-member. After this, you will need to join the Chamber to enjoy the benefits of membership.