Christmas market social!
Start Date
Monday, December 3, 2018 - 17:30
End Date
Monday, December 3, 2018 - 19:15

Christmas market social
There's nothing better than getting together with fellow Chamber members to celebrate the Yuletide season. Well, maybe there is – socialising with shopping thrown in!
Join us for an evening of seasonal networking and socialising while perusing the very best gift ideas from some of the retailers among our membership. Buy some Christmas presents for your friends, loved ones, colleagues, or even for yourself. There'll be some festive offers no doubt, so it's a great way of supporting local businesses, too.
Christmas outfits or accessories are not obligatory but do feel free if you wish!
You'll be made very welcome with free mulled wine, mince pies and, of course, some festive tunes to get you in the mood!
Looking forward to seeing you there
Our exhibitors include:

Arbonne
Pure and blended from natural plant sources. Their Swiss heritage and cutting edge products are never tested on animals & contain no animal products. They are Vegan and gluten free.
Brighton Gin
Brighton Gin is a small batch, genuinely handmade craft gin, distilled right here in Brighton and Hove. We'll be offering the chance to taste and to buy the 'Spirit of Brighton', as well as merchandise perfect for the Brighton Gin lover in your life.
Electric Bikes Sussex
English Wine Box
Michael from English Wine Box will be showcasing his Award Winning Small Batch English Sparkling Wine producers products from around Sussex as well as his Global Premium Red selection which includes wines from Italy, Chile and Lebanon. English Wine Box has a number of local Christmas Hampers and gift ideas for Christmas which will include local sparkling and still wines, handmade chocolates, local honeys and other artisan treats. 
Four Candles
Four candles shop is a Brighton based independent boutique, run by Sophie and Jo. We work with local and international designers and artists to bring you the very best in luxury. 
We'll be selling beautiful luxury sheepskins, French scented candles Moroccan baskets, silk printed tea towels, blankets, Moroccan pouffes, a collection of clothes, soaps and socks.
Harrie's Coffee
Joanna Zara Millinery
Joanna Zara is an award-winning milliner; she will be showcasing luxury handmade hats from her recent collections.
Loud Shirt Brewing Co
The Loud Shirt Brewing Co is a craft micro-brewery located in Kemp Town, Brighton.  We brew vibrant real ales and keg beers, run brewery tours and host live music events. Contact beer@loudshirtbeer.co.uk for more info.
Matt Goddard Photography
Matt Goddard is a landscape photographer known for his images showcasing the seaside spirit of Brighton and beauty of the South coast & surrounding countryside. All images make for beautiful Christmas Gifts, or perhaps a gift to yourself for surviving the year! 
A number of framed prints will be on display from Matt's exhibition in The Pop-Up Gallery (Top of Church St, Brighton) as well as a selection of prints ready to take away on the evening. 
www.mattgoddardphotography.co.uk
Ming Art Gallery

Redroaster
School of the Wild 
At Wild Gut, our aim is to re-wild your insides and nourish your body, mind and soul from the inside out.
We make tasty and delicious wild sauerkrauts and kimchis. All of our products are made from locally sourced foraged and organic ingredients that are packed full of nutrition and great for your gut health.
 Our products:
 Wild Nettle Kraut
fermented organic cabbage and wild nettles, packed full of natural goodness, taste and possibilities.
Just nettles, cabbage and salt - and that's it. The result is super tasty and offers vitamins C and K, potassium, calcium and phosphorus. It's great in salads, with your main course, for best results, take a couple of times a day.
Naturally probiotic good health in a jar.
 Cuckmere Kraut
Fermented organic cabbage and wild sea purslan, foraged from the Sussex coast. It's packed full of natural goodness, taste and possibilities.
Naturally probiotic good health in a jar.
SkinGenius

We are SkinGenius, a vegan, natural and organic skincare solution for everyone with acne and spots.  We will be selling our Foaming Face Wash, Leave On Purifying Gel and Soothing Moisturizer. 
Sugardough 

Sugardough is a traditional bakery hand-making delicious food from scratch every day. Nothing artificial just good seasonal food. Sourdough breads, viennoiserie, delicious cakes and pastries are delivered from Sugardough's Hove bakery (where you can watch everything being made) to Sugardough in Brighton's Lanes every morning. In the Lanes, as well as our bakery you can try our all day menu and watch Brighton go by
The Booklover Store 
Housed within Jubilee Library find the perfect gift for any book lover at The Booklover Store.
The Emperor's Old Clothes
The Emperor's Old Clothes is a British clothing label creating beautiful one-of-a-kind clothing & accessories for women and men from vintage fabrics. We will be bringing you an array of our colourful accessories including laptop cases + travel pouches plus a small selection of our clothing.
Thank you to our Sponsor: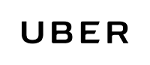 Uber is a smartphone app that enables users to book a car with a licensed driver at the touch of a button. In order to use the Uber app in the UK, drivers must be licensed for private-hire by the local authority, which includes an enhanced background-check (DBS) - the same as care-workers, teachers and black cab drivers.
 With thanks to our event partner Fabrica:



The Chamber Christmas fair will take place in Fabrica's beautiful Grade II-listed building which will be decked out festively for the occasion. Fabrica is available to hire for corporate parties and events so it's a great opportunity to check out this lovely central venue.
Cancellation policy: Places are limited and events usually oversubscribed. Please give 2 working days' notice via email or you must pay for your place in full.
If you have never been a member of the Brighton & Hove Chamber you are welcome to book and join us as a guest at two of our events. After this, you will need to join the Chamber to enjoy the benefits of membership.