The 'Let's Do Business' Networking Breakfast
Start Date
Thursday, June 13, 2019 - 08:00
End Date
Thursday, June 13, 2019 - 09:45

The 'Let's Do Business' Pop-up Breakfast
Little pigs grow into large pigs just as small businesses grow into big businesses. And Piglet's Pantry is now a real porker.
Jo Hunter started Piglet's after quitting her corporate role to set up a little bakery, using local produce wherever possible. But her pies were too good for the bakery to remain small for long.
In 2011, Piglet's beat more than 100 other pie-makers to supply the pies at Brighton & Hove Albion's new Amex stadium. The company has had to move several times as it grew, taking on new clients, and now works from a massive production kitchen in Worthing. From here, it supplies all manner of sporting clients including the Oval, Twickenham, and Chelsea FC, as well as non-sporting ones too. And it has branched out into other products, making everything from sausage rolls to cake.
So come along to our June pop-up breakfast, which is part of the Let's Do Business expo and held, aptly, at the Amex. Jo will be talking about what Piglet's did, how they did it and what their future plans are.

In collaboration with: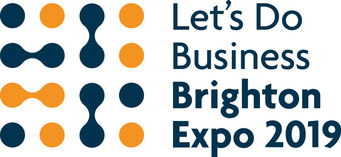 Design: Puree Design
 Copy: The Sentence Works
Cancellation policy: Places are limited and events usually oversubscribed. Please give 2 working days' notice via email or you must pay for your place in full.
If you have never been a member of Brighton Chamber you are welcome to book and come to two events (just one breakfast) as a non-member. After this, you will need to join the Chamber to enjoy the benefits of membership.