Planning to survive, succeed and stay sane - Ride the Wave
Start Date
Thursday, February 26, 2015 - 09:30
End Date
Thursday, February 26, 2015 - 12:30

SUPPORT FOR YOUR SOCIAL ENTERPRISE
Planning to survive, succeed and stay sane
DATE: Thursday 26th February 2015, 9.30am-12.30pm
VENUE: Sussex Cricket Ground
Developing your social enterprise is exciting. But in that excitement, it's easy to forget that you need to make strong business plans. Those plans will be the foundations of your future.
You can turn the passion you have for your goals into a passion for planning. This workshop will show you how. Toby and Alistair of Brighton Leadership Project will share their experiences of creating compelling plans that work. They understand how daunting and boring the planning process often is, and know that it doesn't need to be.
They'll show you how to use powerful, playful tools that will engage your mind and body. Bring your project or challenge, and see how you can get the results you want. No spreadsheets allowed.
The workshop will include:



How to create a plan that will work for and with your social enterprise.




How to stop it taking over and burning you out.




How to identify hidden resources, and put in workable boundaries that allow you to say no.




Making sure you can keep on doing what you love, and stay sane doing it.



You'll leave inspired with new energy, clearer vision and positive steps to follow.
Biography
Toby Buckle runs Leading the Change, which provides leadership development for social enterprises. He is inspired by a vision of a world where every individual and organisation is empowered to make positive change happen.
Alistair Duncan, of Where Two Rivers Meet, delivers distinctive, transformative workshops that bring out the best in individuals, organisations and communities. He is an NLP Master Practitioner with thirty years of leadership and training experience in both corporate and community sectors.
Toby and Alistair are currently collaborating on The Brighton Leadership Project: an experiential programme of workshops and support for local leaders. It aims to help people make a difference while living life richly and sanely.
Case Study
FotoDocument is a not-for-profit arts education organisation that brings visibility to positive social and environmental initiatives around the world through documentary photography. Nina Emett, founding Director, will be talking about how she has to plan and prioritise in order to deal with multiple projects all happening at once, co-ordinating 10 photo exhibitions all over Brighton and making sure personal life doesn't get completely taken over.
Session Host
Mark McTaggart is a founder of Social Enterprise East Sussex, a member of the Brighton and Hove Social Enterprise Network and runs his own MMT Training and Consultancy business. He has been a supporter of social entrepreneurs and community enterprises for many years and firmly believes they are changing the way we can do business.
Thank you to our partners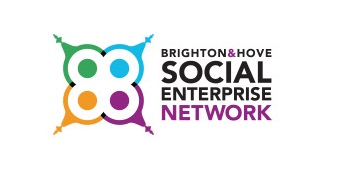 ABOUT RIDE THE WAVE 2014

Ride the Wave is back for a fourth series of practical business support. The programme is led by Brighton and Hove City Council, and designed and delivered by Brighton and Hove Chamber of Commerce.

Training, workshops, meet-ups and mentoring are all free or nearly free, and run between November 2014 and March 2015. All businesses can benefit from Ride the Wave's varied programme, designed to inspire innovation and build growth.

For full programme line up http://www.businessinbrighton.org.uk/ridethewave

For more information or to join the Ride the Wave mailing list email us at ridethewave@businessinbrighton.org.uk

Call us on 01273 719097